Gutter Installation
All-in-one gutter and gutter guard solution
It might sound strange, but gutters are the hero of your home. They prevent mold, mildew, and other water damage by directing water that drips or flows off the roof away from your roof, siding, and foundation. North Carolina homes need gutters for several reasons: to prevent water from damaging the home's outer walls, drenching persons standing below or entering the house, and to direct the water away from the house where it won't damage the foundation. Gutter installation can save thousands in repairs later on, and it preserves the structural integrity of your home.
Gutter Shutter of the Triangle offers a worry-free and work-free gutter solution. The advanced design of the Gutter Shutter system prevents gutter-related problems that North Carolina homeowners have to worry about, including soil erosion or foundation damage caused by leaking, overflowing, sagging, or clogged gutters. Gutter Shutter's wide-mouth outlet, extra-large downspouts and heavy-duty construction make it the ultimate gutter solution for any home.
Learn more about how we can protect your home with our expert gutter installation and replacement services. Schedule a free gutter installation estimate today!
Get A FREE Estimate!
Seamless Gutters
What are seamless gutters?
Seamless gutters provide better protection for your home than traditional sectional gutters.
Simply put, seamless gutters are gutters that are designed without seams. At the installation site, specialized equipment is used to create one continuous piece, which is then molded to fit the precise shape and length of the roof's edge. Not only does the custom construction of seamless gutters fit better, but it also ensures that these gutters look and perform better.
Seamless gutters vs. regular gutters

It is typical for homeowners to use seamed or sectional gutters for DIY gutter installations. These gutters are mass-produced and generally come in 10 to 20-foot sections that are joined to create an entire roof drainage system. Unfortunately, this type of gutter system is largely flawed. Traditional gutters are susceptible to rust, and are vulnerable to sagging or cracked seams that can start to pull away from the roofline in coming years.
Benefits of seamless gutters

Quality Construction & Installation - Seamless gutters are custom designed to meet your home's specifications and are installed by an experienced gutter contractor. Gutters that are professionally installed and fit more precisely offer increased protection for your home than sectional gutters.
Long-Lasting Strength - Ineffective, inefficient gutters can lead to substantial damage to your home in the long-term. In order to minimize the potential for weak spots which result in clogs, sagging, and leaks, seamless gutters are designed with the least amount of joints possible.
Enhanced Curb Appeal - Seamless gutters come in a wide variety of finishes and colors, which makes them more aesthetically appealing than traditional sectional gutters. Unlike sectional gutters that can weaken over time, resulting in cracks, distortions, and dents, seamless gutters provide better performance and protection. They will look good and perform their best for the long haul!
Low Maintenance - A regular cleaning schedule for typical gutters is necessary to keep gutters in working order. However, cleaning gutters can be dangerous and time-consuming. Seamless gutters require less upkeep to maintain because they are less likely to leak or clog.
Gutter Guards
Are gutter guards worth having?
High-back gutter troughs and wide-mouth outlets protect your gutters and property! Our gutter guards are six inches, so they allow maximum water to flow while keeping debris out.
Gutters have to be kept clear for water to flow through them. Decomposing leaves, twigs, pine needles, and other debris can create blockages in the gutter system, potentially causing damage to the roof, siding, fascia, foundation, basement or crawl space, and foundation plantings. Cleaning gutters is a messy chore, but luckily there's a better option.
Gutter guards are designed to keep leaves, pine needles, and debris from clogging your gutters, so that rainwater will effectively flow through the gutter and downspouts, away from your home. An effective gutter guard can help prevent gutter damage, such as sagging, denting, and pulling away, and extend the life of your gutters.
What are the best gutter guards?
There are two primary gutter guard options: the type that attach to existing gutters or one-piece gutters with built-in guards. Check out our handy gutter guard comparison below to learn the advantages and disadvantages of each type of gutter cover.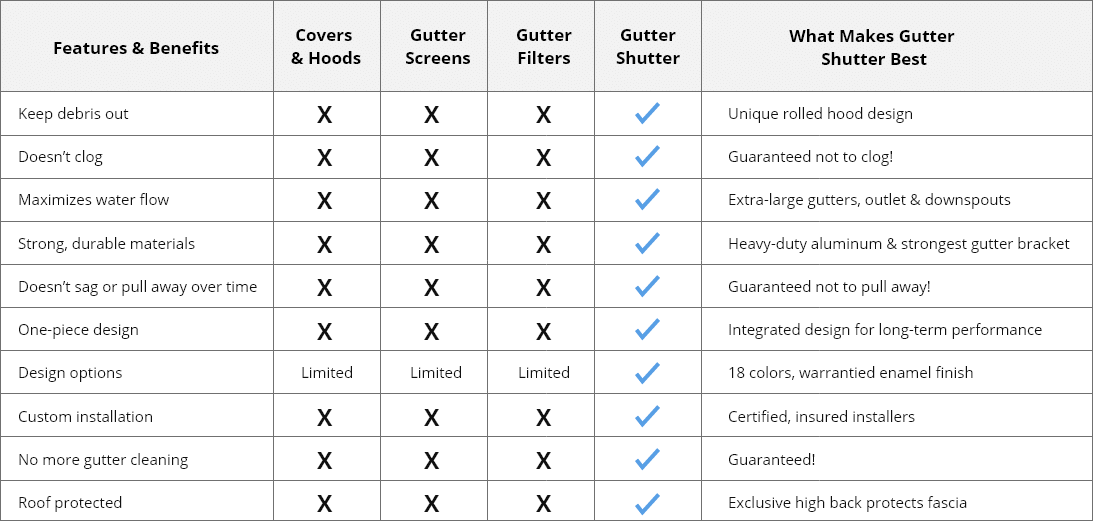 Get A FREE Estimate!
Extra-Large Downspouts & Extensions
What is a downspout?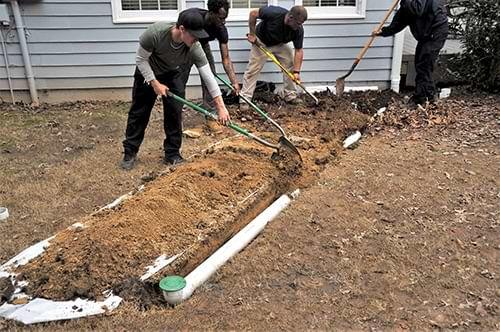 Our gutter downspout extensions have a minimum discharge range of 10 ft!
Gutter downspouts attach to the bottom of your gutters and direct the flow of rainwater away from your foundation and to the most appropriate location. Depending on your North Carolina location, downspouts may also be called water pipes, downspout pipes, or something else entirely.
Downspouts and gutter extensions defend your roof, lawn, and foundation from potentially expensive damage. Without a predetermined location for discharge, the rainwater diverted away from your roof could still end up in your foundation or basement.
How far should gutter downspouts extend from house?
Downspouts should extend at least 4 to 6 feet from the house, but ideally 10 feet if possible. We offer a variety of downspout extension solutions, all extending 10 feet and designed to protect against underground plumbing issues and downspout clogging.
Our downspout extension options:
RainChute

This in-ground designed solution is best for homes with a lawn close to the base.
RainChute EZ

Elongated downspout extension that effortlessly installs above ground.
LawnScape Outlet

Connects to your downspout while leaving the design of your lawn undisturbed.
Why Gutter Shutter?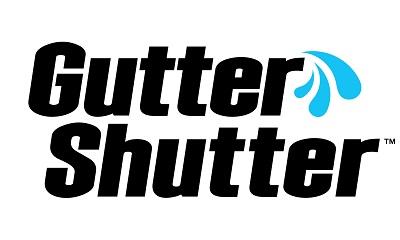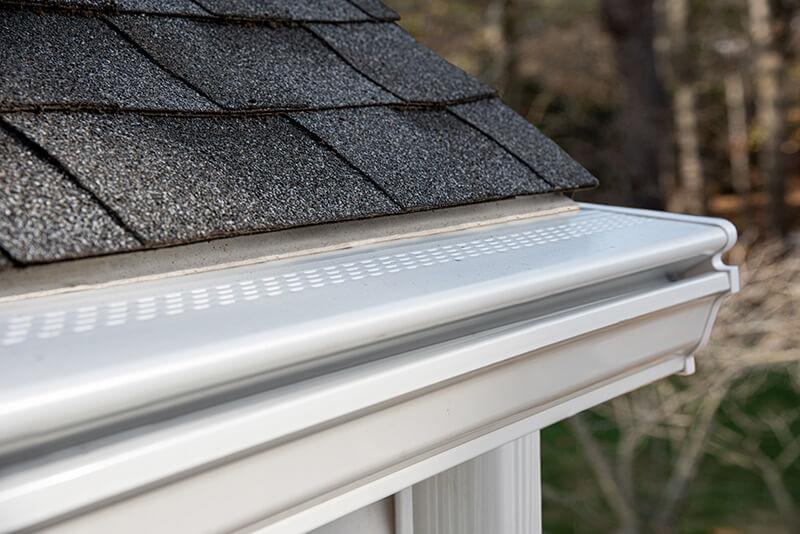 The Gutter Shutter® System will never clog or pull away from your home!
Worry-Free Protection for Your Whole House
From roof damage, rotted wood and fascia, flooding, or foundation damage, the damage caused by clogged or overflowing gutters can be devastating for your home and expensive to fix. With Gutter Shutter, your home's protected against gutter clogging, sagging, or pulling away - GUARANTEED, and backed by a lifetime no-clog warranty.
No More Gutter Cleaning Hassle or Expense
Gutter cleaning is a tedious, messy, and potentially dangerous task that you have to complete year after year. With Gutter Shutter, you can end the hassle of cleaning out gutters, or having to pay to have your gutters cleaned, for good.
Features & benefits of Gutter Shutter® installation:
Gutter Shutter® is guaranteed to never sag, clog, or pull away from your home
Gutter Shutter® eliminates the risk of injury for homeowners because they'll never need to climb that ladder to clear out gutters again
The Gutter Shutter system is crafted with premium-grade aluminum that won't flex under heavy loads, wide mouth outlets, downspouts that are double the size, and more effective gutter extensions
The "high-back" gutter trough prevents water from seeping behind your gutters
Gutter Shutter is available in a variety of colors to match your home
6-inch gutter size allows for 20% more water to flow through than traditional 5-inch gutters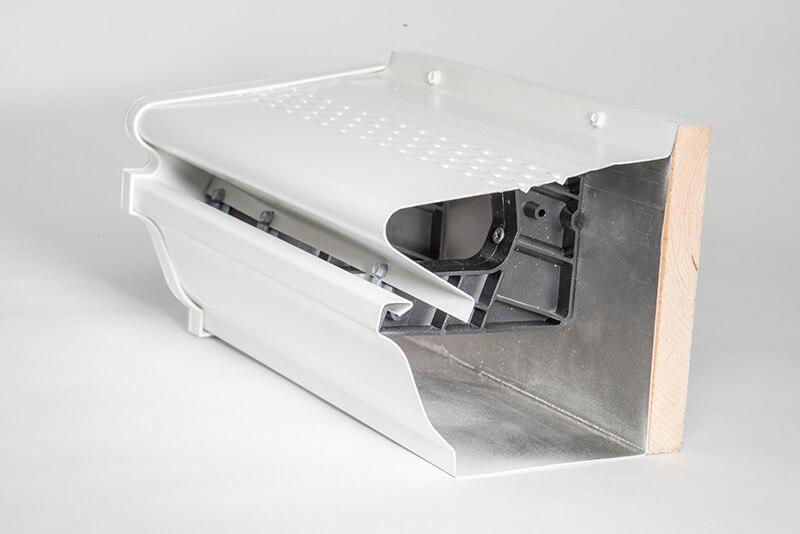 A look inside the patented Gutter Shutter system.
Gutter Shutter® comes in a variety of colors to coordinate perfectly with your siding and roof

White 30°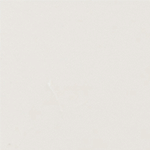 Almond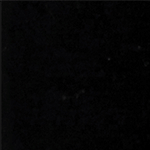 Black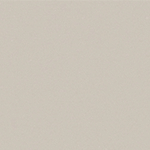 Clay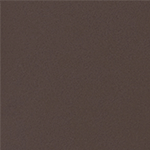 Musket Brown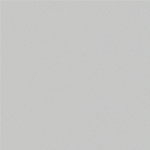 Pearl Grey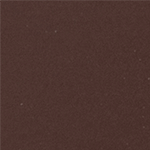 Royal Brown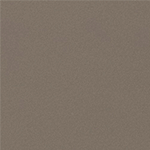 Terratone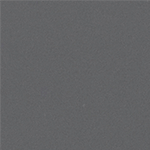 Tuxedo Grey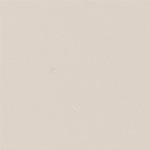 Wicker
Get a free gutter installation estimate today!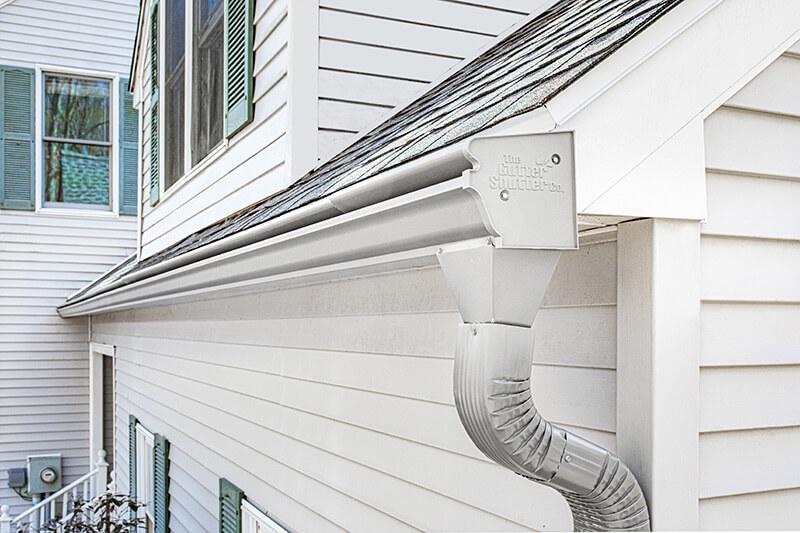 Our premium 6" gutters carry 20% more water than the standard 5" gutters.
No matter how gently rain falls onto your roof, the water builds up as it runs off and creates a powerful surge that, if not diverted, can hammer the ground next to your foundation-and water and foundations do not mix. Pounding water along the foundation line erodes the soil and can seep down along the foundation, increasing the risk of basement leaks and structural instability.
Protect your home with a worry-free all-in-one gutter solution. Schedule your free on-site gutter installation estimate in Raleigh , Durham , Chapel Hill , Cary, Holly Springs, Fuquay Varina, Apex, Garner, Morrisville, Wake Forest, and beyond in North Carolina.
Looking for a price? Get a no cost, no obligation free estimate.